In September, I went on tour with the amazing and talented ONIKHO! We performed in NYC, London, and Berlin. Here is a photographic/videographic retrospective of some of the highlights. 
We kicked things off at Nicky's Unisex in NYC: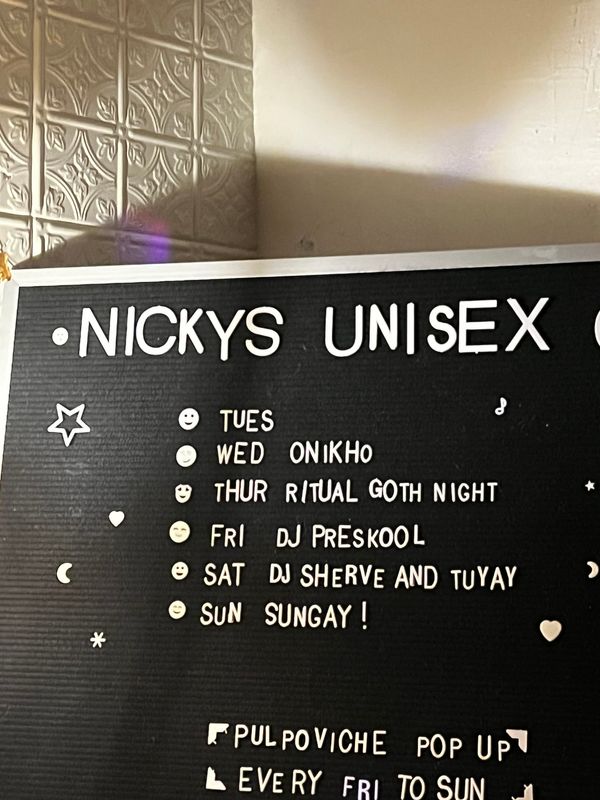 Soundcheck at Nicky's: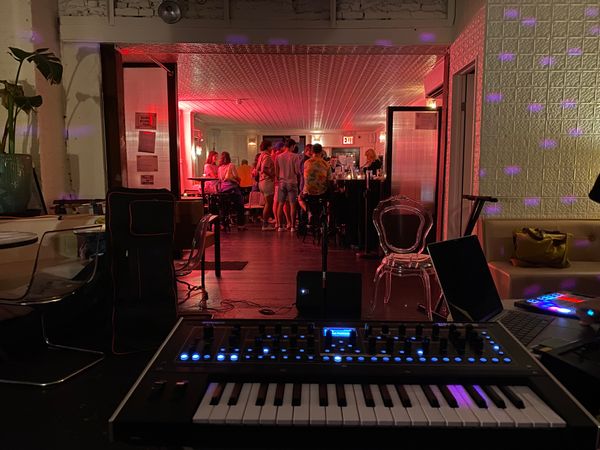 Action shot at Nicky's (check out the disco ball):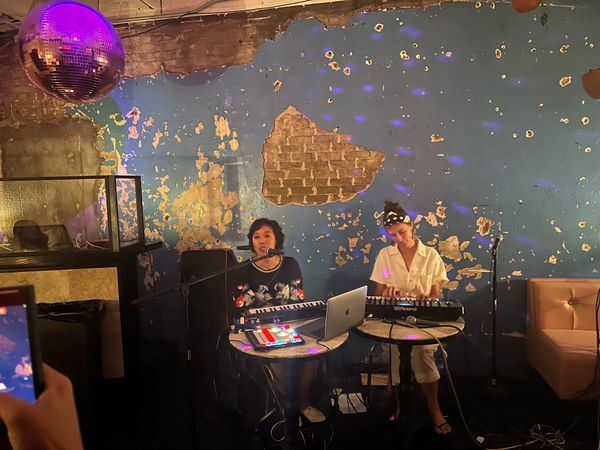 You can check out a snippet of our performance at King's College London Mathematics School here on Instagram! 
And finally, several pictures and a mini docu about our visit to Berlin, courtesy of our friends at Handiclapped: